Retired U.S. Army Col. Miguel Howe Named Cicero Group Partner
FOR IMMEDIATE RELEASE
CONTACT: 
Chase Christiansen
cchristiansen@eddirection.org
801-456-6700
RETIRED U.S. ARMY COL. MIGUEL HOWE NAMED CICERO GROUP PARTNER 
Howe most recently served as April and Jay Graham Fellow of the Military Service Initiative at the George W. Bush Institute
December 04, 2019 (SALT LAKE CITY)
–
Cicero Group
, a premier management consulting firm specializing in implementing data-driven strategy, is pleased to welcome retired U.S. Army
Col. Miguel Howe
as the firm's newest partner and Veteran and Military Affairs practice area lead. For the past two years, Howe worked as the inaugural April and Jay Graham Fellow of Military Service at the George W. Bush Institute in Dallas, Texas. His work focused on improving the transition of post-9/11 veterans to civilian life and raising awareness of complicated issues facing veterans including job creation, leadership, and community stewardship.
"We're honored to have Col. Howe join our firm and accept a senior role leading our Veteran and Military Affairs outreach," said Dr. Trent Kaufman, CEO of Cicero Group. "He's an incredible example of leadership, intelligence, and expertise. His unique insight and perspective have been proven on the world stage and it's exciting to have him join our team."
Howe retired from the United States Army where he served for over 24 years in a myriad of command and staff assignments including in Iraq and Afghanistan. He deployed in support of Operation Enduring Freedom as the commander of the Afghan National Army Special Operations Advisory Group, Camp Morehead Afghanistan. He also deployed in support of Operation Iraqi Freedom as the Chief of Staff for the NATO Training Mission in Al Rustamiyah, Iraq. A Special Forces Officer, he has commanded special operations forces on numerous deployments throughout Latin America with the 7th Special Forces Group (Airborne). Howe served as the Special Assistant to the CEO of the Millennium Challenge Corporation (MCC) and commanded the U.S. Army Southern California Recruiting Battalion. He began his Army career in the 25th Infantry Division as a Rifle Platoon Leader.
Howe is tasked to lead Cicero's Veteran and Military Affairs practice area, called
Cicero Serves
, from Cicero Group's new Washington D.C. office. Cicero Serves works with organizations that serve transitioning military service members, veterans, and their families to identify and address the complex challenges they face. Through the implementation of customized data-driven strategies, veteran cultural competence, and deep functional expertise in advanced research and analytics, strategy, operational excellence, and transformation, Cicero Serves identifies challenges and captures value for our clients that serve those who serve our nation.
"Cicero Serves provides something entirely unique for the businesses and organizations that support our veteran and military family populations," said Howe. "By using data to inform decisions and help drive action, we can build systems that inherently include, not exclude, those who serve."
Howe was selected in 2006 by President George W. Bush to serve as a White House Fellow. He is a graduate of the United States Military Academy and earned a Master of Arts in National Security Studies from Georgetown University. He is married with two children.
ABOUT CICERO GROUP: 
Cicero Group is a premier management consulting firm focused on implementing data-driven strategies for a broad mix of private, public, and social sector organizations across the globe. Cicero Group uses data and experience to generate insights, create actionable strategies, and drive transformation with an overarching purpose of helping people create and continuously deliver extraordinary results.
Cicero Group is headquartered in Salt Lake City, Utah, with additional offices in Dallas, Texas, and Washington D.C.
###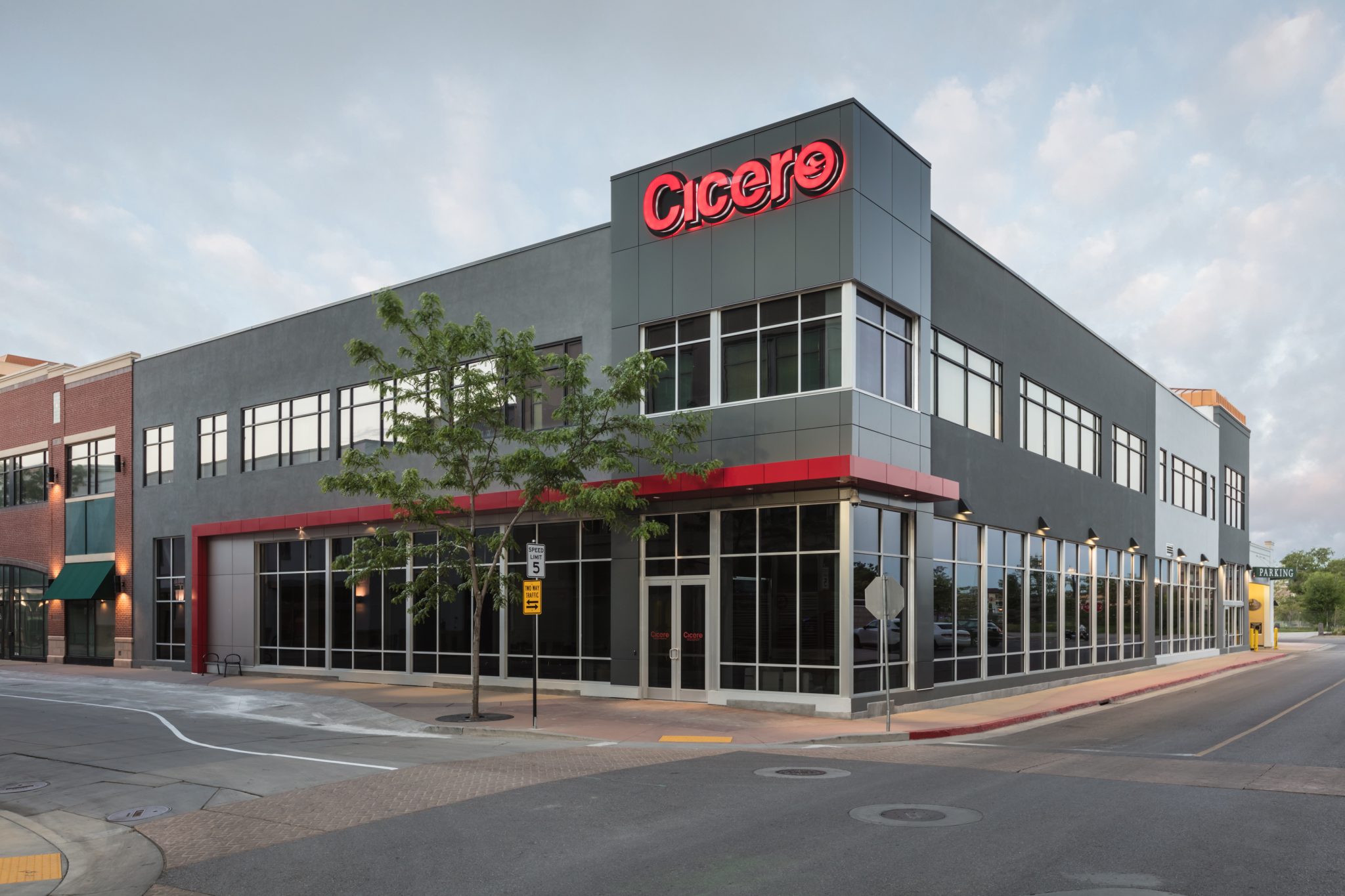 Start a Conversation
Thank you for your interest in Cicero Group. Please select from the options below to get in touch with us.